It's 1:46 pm
Been trying to jump start this entry for quite a while now. The holiday season is upon us in full force and of course I'm struggling with it. You would think I would be here writing just about every night but it hasn't worked out that way and I am feeling that. I have a lot on my mind and so while this entry may be all over the place,its just the way it has to be.
The cheetah is downstairs in front of the patio door solaring what sun there is,its crisp and cold here in SE Michigan these days..well,except for last Sunday when it reached it 60 degrees only to plunge back to 26 degrees last night,it was a bit chippy to say the least.
So the big news since I last blogged is my company let my store manager go two weeks ago. Of course it happened on my day off as has all three management changes have happened,if I am a manager,I want to make sure I make my days off match Michael's!!
While I don't know the details nor will I ask,I can say I am highly upset and angry about it. Our store has been one of the best stores in our district in terms of sales and goals met despite having obstacles thrown at us including two major road projects that killed a lot of our traffic. I have written about our store's morale and how it has slowly eroded away during the last couple of years but this was the fault of the company,not the manager. Howard always went above and beyond what was expected of a store manager. He pushed you to become better at your job,in a mentoring way,a firm hand on your back and always encouraging. He always had a open door policy and if you needed to talk,he made the time for you.
We have had a high turnover in the past year at our store but again,this was not Howard (nor most any store managers) fault. My company claims it has "core values" and takes care of its employees. I am sure it once did,in fact I know they did….but that was many,many years ago and times have changed.
Every store used to have meetings every three months,two at night,two during the morning. We would be fed,our store leaders would talk about the business and goals. We would break off for small classes and then do employee recognition awards. Guess that was costing the company too much money,so they cut out two meetings. Our employee recognition's are a multi-tier system,every time you get three,you earn money and move up
a level. While you could always earn them during the course of a normal day,it was extra special to be able to earn the awards in front of your peers. And while that happened only once for me personally in 2 1/2 years,I still took joy in seeing my co-workers earn theirs.
But we don't do that anymore,must have cost too much money for Atlanta to handle. Instead we get two meetings where we eat,get the business and goals talk and then play games for a hours and get goody bags of penny candy. I wish I was kidding but I am not. Again,this was not our store manager's fault.
Same thing with our employee of the month program they rolled out to much fanfare. Every month a different employee from different departments were picked as an employee of the month. They were awarded a pin,an plaque and being recognized on the wall in the employee's room. That lasted for a mere year before it too,was ended.  Some of the folks who earned the award,the corporate offices didn't send their awards for NINE MONTHS!!
And yet these buffoons from corporate would make busy store managers out of their stores and have them go around their districts and ask the employees what could be done to make our company a better working environment!!! I guess paying people a Walmart wage,eliminating employee benefits and self reducing employee's weeks to 29 hours is all a store manager's fault. Paying our outgoing CEO MILLIONS of dollars for flying around the country is more important then paying hard working people in the trenches a fair living wage….
Howard did a hell of lot to improve our business footprint in our community,he looked for volunteer projects in our area, events for us to do as a team,when he could,he led them himself,he gave materials and time to local schools for various projects…he cooked for the employees out of his pocket,he helped many employees during severe financial times,things that he didn't have to do but because he has a heart and a soul,he did.
And longtime readers know what he did for Lori and myself….I owe the man so much…so seeing this happen to him during the holidays and with his father being very ill,well,it speaks exactly what kind of people are now running our company. Its just beyond disappointing to say the least.
And some of the garbage I heard afterwards…people posting shit on Facebook,I mean,really? The man always treated you fairly and you want to celebrate his firing? Well,you can certainly do that…but I don't have to have to listen it and I will be very happy to share that with you. I never heard Howard say ONE negative thing about an employee,not a single word. Yet I am seeing people who I like and respected are now getting brave and talking trash. Way to show some class…..
The silver lining is the new manager we have actually started at our store and is very highly thought of. I have talked to him once and I have to say,he reminds me of Howard is a few ways already,he really seems to care about his people. I just don't know if that quality fits the company's "values" they claim to hold dear. Time will tell….

So Thanksgiving found me once again doing a Pink Hat Mission. Last year some of my co-workers and myself did a Meals-On-Wheels route for seniors. I knew this year we couldn't do it as a group so I looked for a new mission. Lucky for me,Paula from the city sent out a email blast looking for volunteers for two projects,the 12th annual Turkey Trot 5k and the Goodfellows Christmas drive.  I signed up for both and last week saw me working my first Turkey Trot. Wednesday I worked the registration desk,runners who had signed up came in to get their numbers and shirts. I worked with a 73 year old fellow volunteer named Matt who also walks the race. The time went by fast and before long I was done. We got told what time to show up on Race Day and I went home.
(Photo: Turkey Trot for a Cause)
Returned the next morning and went back to work. My first task was to get the runner's medals sorted out. The Turkey Trot was first ran in support of a young man who had epilepsy here in my town.  The race generally draws anywhere between 800-1,500 folks. There is also a special kid's 1k that starts after the main race. I finished my task as the runners started showing up and there were some last folks signing up. I had thought I would be assigned to work the first turn on the course but they needed someone on the last turn before they headed back to the start line. A run of 5k equals out to about 3.1 miles..and the course,while not hilly,had a lot of turns and narrowed down to a two person footpath for about a quarter of a mile. Tough sledding for anyone wanting to pass or slow down..I drove to a baseball field and walked the quarter mile to my spot. We were supposed to be in pairs but there weren't enough volunteers to cover the race course so I was solo.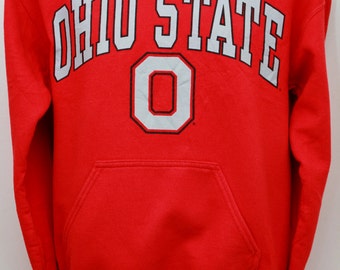 A race official came by in a golf cart and said he would send another person but that never happened so I just stayed where I was at and waited. Despite it being 28 degrees,I wore shorts and a bright red Ohio State sweatshirt,something for the runners to pick up….as I waited,a single woman runner blitzed by and said "I'm winning!" and kept going…after a while I heard the starting shot go off and just waited…and soon I saw the running field racing down the street and then turning onto the golf course footpath. While the field was pretty tight at the turn,three runners suddenly broke free and gained some space from the pack,the first two were running together while the third guy just sat behind at about 20 yards and kept pace.
The runners hit my spot and they were running hard,the first two flew by and the 3rd place runner was reeling them in…about 90 seconds later the lead pack hit the turn…I was looking to make sure they all stayed on the course and not pull a Rosie Ruiz. The first women hit the turn and sitting in 3rd place was the same woman who had run by me before the race,she was running free and easy. As the runners went by I saw a couple were pushing baby strollers and that they were going to clog the pathway…guess it was going to make the race more interesting.
Then the walkers came by and that was a fun group…walking at a good pace,often with a group. Several folks were running/walking as a team. A few brought dogs and a lot of U of Michigan fans poked fun at my sweatshirt.  We had about 1,000 heads in the 5k and I saw Matt walking in the last group with his grandson. As they passed by,the race official came by and picked me up…I intended to go back and help out at the finish line but it was a mass group of chaos and with no one taking the lead as to tell us what to do. A group of volunteers including myself decided to call it a race and head home. It was a fun day but definitely needed better organization.

I got home and changed into warmer clothes,as I was making a cup of orange spice tea,my phone rang…it was Sue and she invited me to have dinner at her house and watch the Eagles-Cowboys game. I zipped over and had a very nice dinner indeed which really helped the day pass by easier.
Black Friday started on Thursday this year with many stores opening after 6 pm. A lot of folks were on the road early in the evening but I had no problem getting home after dinner.
The cheetah and I settled in and watched Season Three of the Sam Raimi series of "Hercules" with Kevin Sorbo. Paladin has discovered how warm he can get by sleeping on my chest while I watch a show or a movie. Once he gets settled in,he will fall asleep almost right away. I put a blanket over him and that is that…

My insomnia is getting worse again,I am forcing myself to go to bed earlier every night but its not helping very much. I am lying in bed and thinking of the holidays and how this was our favorite season…its uncanny how much you can totally recall,smell and even taste when your mind lets you. I am going to lay low this season other then to do Christmas cards and give Paladin his first Christmas. I am at a bit of a loss as to what to get him other then treats and catnip. If he played with toys,I would do that as well but his favorite is his laser pointer and when we play on the stairwell. I am thinking of getting him a bigger,deeper cat bed with a polar fleece blanket. Of course,I am open to suggestions as well….
I'm finishing up my latest read,West By West,a memoir by Lakers great Jerry West. It is by far one of the most interesting sports bios I have read. West was a ultra talented and hard nosed basketball players ever to play the game but in reading his story,you sometimes wonder how even he even laced up his own shoes. He has a brilliant basketball mind as evidenced in the teams he both played on,coached and built as a general manager. While he only won one championship in 9 trips to the finals as a player,he built perhaps the most famous hoops dynasty in the LA Lakers "Showtime" teams with Magic Johnson and Kareem Abdul-Jabbar. Yet West has a hard time accepting any sort of praise as he says he is the most insecure person he knows (and quite a few agree with him).
Its not always a easy read and his honesty with his dealings with both owners like Jerry Buss,players like Magic and Kobe,right on down to a security guard he befriends as GM of Lakers,West holds nothing back.  Its worth looking up for any sports fan as a peek into professional sports.
(photo: Jon Ciccarelli)
This week sees the world premiere of Stephen Foster's play of "Legends and Bridge" which is being directed by Brian Remo of Fearless Productions in New Jersey. I have had the pleasure of interviewing both playwright and director in my "8 Questions with….." series and can't be happier for Stephen. I am sure he is must be so proud to see his words in living action upon a stage and by his own words,Brian's casting and directing are spot on with Bette Davis,Joan Crawford and Judy Garland all back in their bigger then life personas. The hope will be that the numbers and reviews are so positive that other theater companies will also choose to do this play instead of some tired revival (re: retread) of Sound of Music or South Pacific.
Well done,Stephen,well done! Now back to your typewriter!
Had to share this video that comedian Tom Mabe did down in Kentucky,such a sweet gesture and the ending is pretty unexpected. Just click on the link to see the video..
The last of Lori's clothes are leaving on Friday,several women have already benefited from them and even more will be. I see the rack in the living room and I run my hands through the garments,seeing her wearing them. Often I start to cry but it does comfort me knowing others are being helped by her clothes. It makes it easier to let go in knowing that.
Been following college basketball Lauren Hill's story the past six weeks. Lauren is dying of a brain tumor and all she wanted to do was to play a basketball game with her college team. The NCAA stepped in to make this happen,letting Lauren play early because she isn't expected to live til Christmas. Lauren has played in two games,scoring 6 points. But Lauren is now in hospice care according to her family. Part of that statement sort of surprised me…
"We are excited to have additional resources coming to our home," the post states. "We have already been able to get supplies to help make things easier here at home."
In 50 years on this planet,I have never heard anyone say they were excited to have hospice care. I know I hated it because I knew that our time was coming to a close. But I know what the Hill family is saying,the transition from hoping for a miracle to praying for a painless and peaceful passing.
I added the very moving piece that ESPN did on Lauren's story.
Well,that is what I have for today. All over the place again…..but thanks for staying with me through it.
Someone gave me a wreath for my front door….I hung it up.
If you are on Twitter,follow me at @Jinzo_2400
Shout outs:
Lauren Hill : courage
Susan : Glad you made it through Mt. Pleasant sanity intact
Jimmy: Here is to sold out shows at the RockBar
Ivy: Thank you
Sue and Lianne: Thank you for Thanksgiving
Paula: Thank you for letting me volunteer
Monte: Lets talk next week
Michelle: So far,no snow!!
Camille: Hope your finger feels better,just do as I suggested!! It works!
To the neighbor who dropped off the wreath: thank you
Stephen and Brian: Congrats on the play!! Broadway 2015!!!