It's 8:23 am
I ran across Susan aka Black Canary on Twitter a few months ago and have been touched by her poetry. She writes fantastic pieces for her friends and family and makes it seem so effortlessly easy. So I asked her if she would like to contribute a poem for my blog and she was kind enough to submit this. Those who know,will spot the truth and bittersweet nature of this piece.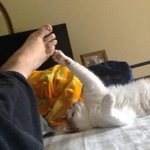 About our guest blogger,straight from her:
Susan is a poet, Twitter addict and proud geek living in SE Minnesota. Her day job isn't nearly as interesting.
If you wish to follow Susan on Twitter: @black_canary02
If you wish to follow me on Twitter: @Jinzo_2400